A large number of students were interested in this November's ATHENS session again. Besides the oversubscription to our courses, a total of 57 students travelled to Budapest from 8 different countries to participate in the intensive programs organized by the Department of Structural Engineering (Faculty of Civil Engineering) and the Department of Building Service Engineering and Process Engineering (Faculty of Mechanical Engineering). Apart from the academic programs, our visitors attended various free-time activities organized by BME ESN.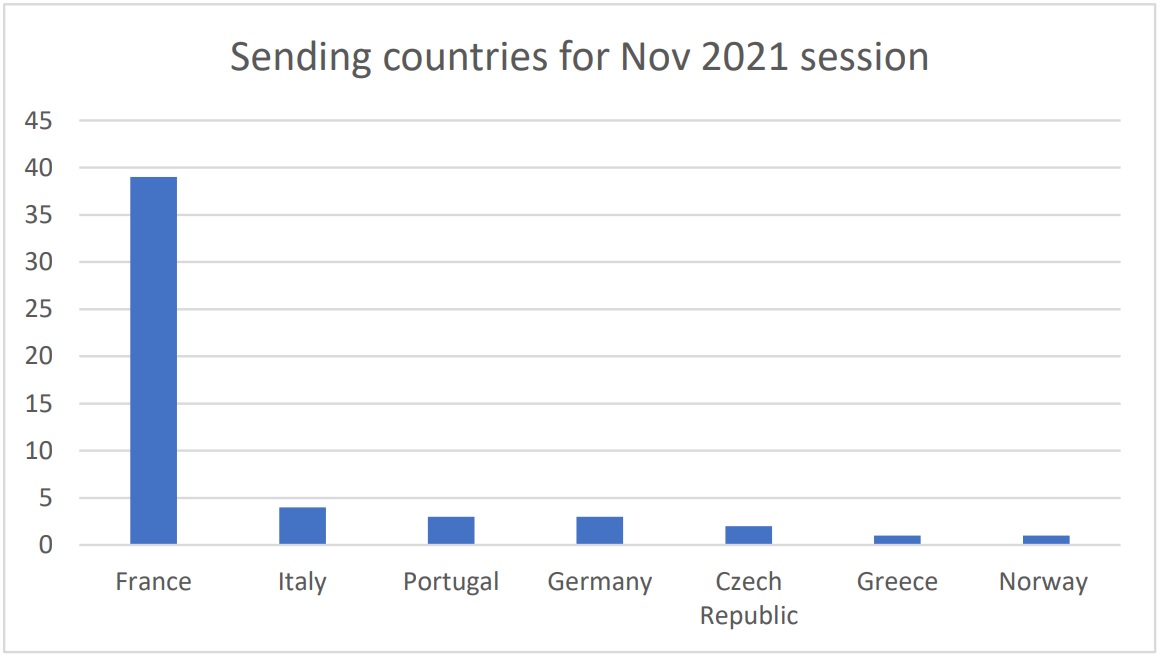 The most popular destination among outgoing BME students was Paris, other destinations were Milan and Bucharest. Due to the pandemic, some partners held their programs online, but it still provided the opportunity for the students to get an insight to the high-level academic work at each partner university.
THE ATHENS PROGRAMME (ADVANCED TECHNOLOGY HIGHER EDUCATION NETWORK/SOCRATES)
The ATHENS week was established with the support of the European Communities SOCRATES Programme receiving an annual subsidy of 50 000 Euros from 1997-2001. Today, the Programme is mainly founded by contributions from the member institutions.
The ATHENS Programme is aimed at carrying out intensive specialization courses, given at each member institution during one or two defined periods ("Sessions") of the academic year (November and March), enabling students to attend one of the courses offered by the network universities for 7 days. This experience, in many cases, gives students the desire to carry out studies of a longer duration (MSc and PhD levels) at an institution different from their home institution and thus facilitates exchanges between students of the major European technological institutions. Further information about the programme: http://athensnetwork.eu/ 
We would like to thank all participating professors for their outstanding and enthusiastic work, also for Dr. László Dunai and Dr. Tamás Csoknyai, along with Dr. Péter Hegyi and Dr. Balázs Bokor for their support in the organization of the academic programs.
Next session will be held between March 14-18, 2022. Application period for courses will start in January 2022, application for students is expected to open in the beginning of February 2022. Further information about students' applications: 
http://nki.bme.hu/node/5708